Announcements
When: October 10-11 / 8:00am to 5:00pm

Where: Mesa Community College
           (Main Library, room LB300)
           1833 W. Southern Ave., Mesa AZ 85202

Cost: $390 for AFP members; $490 for non-members

The AFP Fundamentals of Fundraising course is:
A comprehensive overview of the six core fundraising knowledge domains
Taught face-to-face over two days, including case studies and interactive projects
Designed for individuals with up to 4 years of professional fundraising experience
Eligible for 16 CFRE Education Points
Our Faculty
Loren Bouchard, CFRE
Fund Development Program Manager
Banner Health Foundation

Hollie Costello
Director, PR & Marketing
Make-A-Wish Arizona

Lisa Evans, CFRE
Sr. Manager, Chapter Advancement
Make-A-Wish America

Adel Irwin
Regional Director, Community Engagement
Lutheran Social Services

George Nunes
Chartered Advisor in Philanthropy
Captacion Fundraising

Stephanie Walsh
Fund Development Program Manager
Banner Health Foundation

---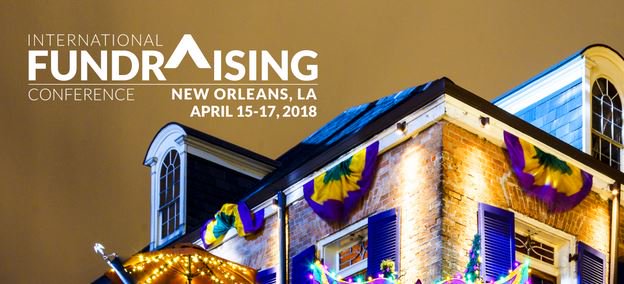 AFP Greater Arizona Chapter - CHAMBERLAIN SCHOLARSHIP

If you have never attended an AFP International Conference on Fundraising because it was cost-prohibitive, consider applying for the 2018 Chamberlain Scholarship. The Chamberlain Scholarship program honors Ralph E. Chamberlain, CFRE. The scholarship will provides free registration to the AFP International Fundraising Conference in New Orleans, LA, April 15 - April 17, 2018, for first-time attendees. 

​Eligibility Requirements:
Candidate is employed as a fundraising professional or, if candidate is an executive director, a substantial amount of time must be devoted to fundraising.
Candidate has never attended an AFP or NSFRE International Conference on Fundraising as a registered participant (unless as a member of the Conference Host Committee).
Candidate must agree to complete an online evaluation form about his or her experience at International Conference. Only one individual from any local organization or institution may be selected.
To apply for the Chamberlain Scholarship, please complete and submit the form below by Friday, October 20, 2017. Only complete applications will be considered. Contact admin@afpaz.org if you have questions.

Click here to download the Chamberlain Scholarship Application
---
AFP Greater Arizona Speaker's Bureau

2017 is an exciting year for your local AFP Chapter! We know that we have a resource beyond compare in our membership. Whether you consider yourself "experienced," "senior," or "seasoned," you have so much to offer! You are invited to add your name and expertise to our new AFP Greater Arizona Chapter Speaker's Bureau.

For as long as I have been a member of an AFP chapter, there has been the challenge of how to serve professionals who, like you, have been in the field for more than 10 years. Historically, hosting educational luncheons with a relevant topic has not worked, because most of you have "been there, done that."

AFP Greater Arizona Chapter is exploring ways to keep you engaged with your colleagues, with AFP, and with those professionals who are newer to this honorable work we do. I believe it is more than coincidence that you, this incredible group of professionals, can also be part of the 5 pillars of AFP International's Strategic Plan. They are:
Promote inclusion and expand influence
Lead social change
Advance advocacy, policy, and ethics
Provide relevant quality education
Strengthen AFP capacities and connectivity
You are invited to share your area of expertise with us, whether it is fund development, leadership, or advocacy.

Click here to learn more and share.
---
Two New Study Group Opportunities for AFP Members

The Major Gifts study group is an informal monthly meeting where anyone - experienced or new-to-the-field can share ideas, best practices and the challenges of developing and maintaining a major gifts program. The next Major Gifts study group meets from 9:00 to 10:30 a.m.
Major Gifts study dates (call for location):
• 9/29
• 10/27
• 11/17
A Donor Perfect user study group will be a similarly organized informal group to share knowledge, develop best practices and maybe learn some shortcuts. The Donor Perfect study group meets from 9:00 to 10:30 a.m.
Donor Perfect study dates (call for location):
• 10/18
• 11/15

Please contact Liz Toth, Director of Major Gifts, Child Crisis Arizona with questions or suggestions:  Liz.Toth@childcrisisaz.org (480) 834-9424.
---
LIKE our NEW FACEBOOK PAGE! www.facebook.com/afpgreateraz/

We want to hear from YOU!  Share your insights on current fundraising news or your experiences in fundraising. Send your articles to the Communications Committee at communications@afpaz.org
---
The AFP Ethics Assessment Inventory™ (EAI) Tool

The Association of Fundraising Professionals (AFP) is proud to launch its first-ever self-assessment tool. The AFP Ethics Assessment Inventory™ (EAI) is a new benefit of AFP membership, available online for voluntary use. Test your ethics now!