Celebration of Philanthropy
Tickets

Sponsors




Congratulations to our 2016 Philanthropy Award honorees!

Leadership Awards
Outstanding Foundation/Corporation - Kemper & Ethel Marley Foundation
Outstanding Fundraising Executive - Tamara Bohannon, Catholic Charities Community Services
Outstanding Youth in Philanthropy - Bailey Netsch, Alpha Chi Omega – ASU Sorority
Outstanding Philanthropists - Billie Jo & Judd Herberger
Outstanding Volunteer Fundraiser  - Mike Hutchinson
Spirit of Philanthropy Awards
Gael Parks • The Flinn Foundation • Mr. and Mrs. Millard Seldin • Jeff Hebets • Gerald Rosenbluth • Dorthy Lincoln-Smith, Ed.D • Michael Flatt • Billy Jones • George Hellick • Tom Hatten, CEO/Founder, Mountainside Fitness • The Arizona Diamonbacks Foundation • Dr. Melissa Crider Andrea & Dr. Judy L. Ellickson • URun LLC • Diane Hastings & Laura Chapnek • Erica Quintana • Jeff Blandford • Joseph Genovese • Jerome Froimson • Patrick Heigl - Sanderson Lincoln • ADM Group, Inc. • Crescent Crown Distributing • Kenneth Cherry
These wonderful honorees will be celebrated at this year's Celebration of Philanthropy Luncheon. The day will begin with a morning educational presentation with world-renowned authority on philanthropy, Kay Sprinkel Grace, and conclude with our awards luncheon. Join us!
---
Featuring Keynote Speaker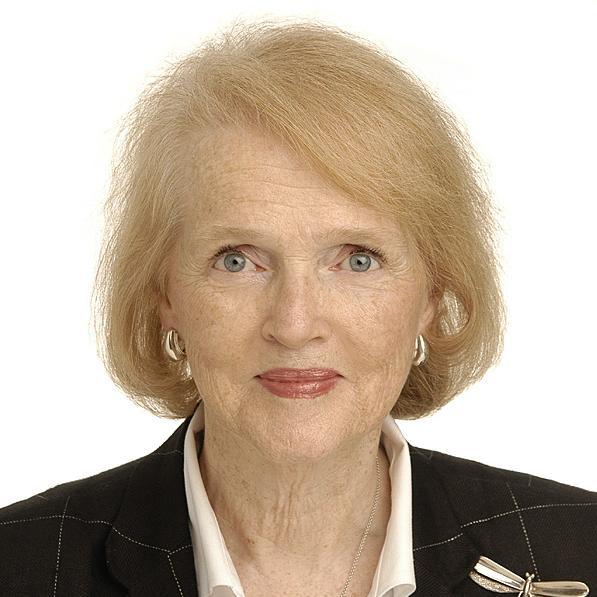 Kay Sprinkel Grace 
Morning Session
Where is the Sector Headed?
This session will look at the trends we face and focus discussion on nontraditional organizations we need to bring into our work, what our boards need if they are to be full and effective partners in a rapidly changing arena, what "scaling" means in our sector, and why as the proven philanthropic practitioners in a space that more and more non-philanthropic organizations are entering, we must not circle the wagons in fear but lead the charge. We must share the ethics, integrity and practices that we have proven to be effective – those that have led to this new high in community investment. This session will look at a new roadmap and discuss whether the sector is willing to make some disruptive changes – and what we as professionals must do to ensure a robust future.

About Our Speaker
Kay Sprinkel Grace understands the challenges of 21st century philanthropy as well as its opportunities, and brings her experience from working with countless nonprofit organizations to bear on the current issues affecting donor development, fund raising, outreach, message strategy and volunteerism.

As principal of her own organization since 1989, her clients include public media, hospitals, universities, arts and cultural organizations, environment and social justice organizations, churches and education, as well as community-based services. A sampling of her recent clients includes KQED; Oregon Public Broadcasting; Sustainable Conservation; On Lok Senior Health Services; Encore.org, California Pacific Medical Center; AIDS Service Foundation of Orange County; Oakland Symphony; Los Angeles Philharmonic; African-American Shakespeare Company; Barter Theatre; Girl Scouts of Northern California; Population Action International; Futures Without Violence; and others. A goal of her consulting is to mentor and strengthen leaders within organizations to grow their success while achieving their immediate goals.
| | |
| --- | --- |
| Times |   |
| Morning Workshop Registration |  9:30 a.m. |
| Workshop |  10:00 a.m. - 11:30 a.m. |
| Luncheon Registration & Networking |  11:00 a.m. |
| Awards Luncheon |  12 noon - 1:30 p.m. |
When/Where
Wednesday, November 9, 2016
JW Marriott Camelback Inn Scottsdale Resort & Spa
5402 E. Lincoln Dr.
Scottsdale, AZ 85253
Questions? Please call our chapter office at 480-947-3459 or email admin@afpaz.org
---
TICKETS

Morning Workshop only
Member  - $50.00
Non-member - $75.00

Morning Workshop and Awards luncheon - $150.00

Awards Luncheon Only - $125.00

Table of 10  - $1,250.00
* Add Morning Workshop (per attendee) - $25.00

Click here to buy your tickets now!
---
SPONSORSHIP

This event would not be a success without the continuing support of partners like you, thank you! A description of levels of sponsorship can be downloaded here.
 
 

 

Silver
Sponsors
 
 
 
 
 
 
 
 
 
 
 
Sparkling

Sponsors