AFP/ONEAz September Luncheon
September 6, 2017


September Educational Luncheon: Major and Transformational Gifts
Presented by Richard Tollefson, Founder and President of The Phoenix Philanthropy Group

Research tells us that, for most nonprofits, 90% of contributed  income comes from the top 10% of their donors. This speaks to the need for a robust, proactive, and sophisticated major gifts program to secure significant philanthropic investment from individuals, foundations and corporations. At the top end of major gifts are the transformational gifts, which have the potential to fundamentally alter not only the nonprofit itself, but also the philanthropic impact and significance of the donor. How can your nonprofit build the infrastructure and develop the strategies needed to attract major gift and transformational gifts? Our presenter and panelists will share with you their insights.
Panelists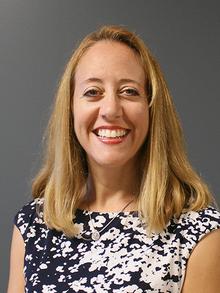 Kristie Leshinskie, M.P.H., Senior Philanthropic Advisor, Arizona Community Foundation
Kristie joined the Arizona Community Foundation as a Senior Philanthropic Advisor in September 2016. She is honored to work with individual donors and nonprofit organizations to establish and grow funding that benefits all sectors of the community. Kristie facilitates ACF's Center for LGBTQ Philanthropy, including planning educational events and initiatives for individuals and nonprofit organizations throughout Arizona. Prior to working at ACF, Kristie enjoyed 15 years in the nonprofit community, serving in a fundraising capacity with organizations such as Feeding Matters, the Girl Scouts, and Southwest Human Development. Kristie is passionate about philanthropy. She currently serves on the board of Phoenix Pride, where she chairs the Fund Development Committee, and serves on the Luncheon Committee for Feeding Matters. Kristie is a graduate of both Valley Leadership and Leadership West, and is a member of the Planned Giving Round Table and Association of Fundraising Professionals. She is equally passionate about health care policy, and holds a Master of Public Health in Health Administration and Policy, and a Bachelor of Arts in political science, both from the University of Arizona. 




Linda Elliott, Executive Director, One-n -Ten
Linda has decades of experience in executive-level management, as well as extensive fundraising and board experience with local and national non-profits working in support of LGBTQ causes. She co-founded the Arizona Steering Committee for the Human Rights Campaign and has been one of the most visible and active members of the Phoenix LGBTQ community. Linda received her Master of Public Administration and Bachelor of Arts in Political Science from the University of Denver. Previously she was Vice President and Chief Information Officer for ING Security Life and has extensive executive-level management experience. She has also served on dozens of boards and committees, including for the Human Rights Campaign and the Southwest Center for HIV/AIDS, a critical one•n•ten partner. Linda was recently awarded the 2011 Individual Equality Award at the 7th Annual Human Rights Campaign Arizona Gala Dinner for her pioneering efforts on behalf of the community and her tireless advocacy for LGBTQ causes.




Christy A. Atler, Senior Director of Development, Oncology, Banner Health Foundation
Christy is  committed to transforming her home-state through philanthropy.   She serves as the Senior Director of Development for Oncology where she has overseen fundraising totaling over $31 million for Banner MD Anderson Cancer Center. Christy is a believer that development is a team sport and has secured funds for grassroots community organizations, the arts and higher education.  Christy is a graduate of Pepperdine University and Harvard University.
Our Speaker
Richard Tollefson is the Founder and President of The Phoenix Philanthropy Group, an international fundraising consulting firm which has served more than 150 clients in the education, human and community services, healthcare, arts and culture, and human rights arenas. In addition to outcomes-driven revenue generation, constituent relations, strategic planning, and organizational development services, Phoenix Philanthropy's consultants has also overseen the planning, preparation, and management of comprehensive fundraising campaigns ranging in size from $1 million to over $750 million. 

Before founding The Phoenix Philanthropy Group in 2004, Richard Tollefson was Vice President for Institutional Advancement at his alma mater, Thunderbird School of Global Management, managing fundraising and alumni relations activities in 26 countries around the world. With 30 years of extensive fundraising, alumni relations, and advancement management experience, he has successfully guided many acclaimed arts, culture, and educational institutions, including Master Chorale of Orange County, The Joffrey Ballet, the University of Arizona, and Arizona State University.  Richard was named Outstanding Fundraiser of the Year by the Arizona chapter of the Association of Fundraising Professionals in 2001 and in 2015 was the recipient of Social Venture Partners' highest honor, the Paul Shoemaker Leadership Award.

Wednesday, September 6
Location: Pollack Tempe Cinemas
                1825 E. Elliot Rd., Tempe, AZ 85284
Meet & Greet: 11:30am - Noon
Luncheon: Noon – 1:30pm
COST: Members $30.00/ Nonmembers $45.00

Click here to register
AFP encourages you to pre-register for the luncheon prior to the deadline of 12 noon on Tuesday, September 5, 2017. If registering on-site the day of the luncheon, please note the cost increase and that we cannot guarantee a meal. ALL No shows will be charged. Thank you for your cooperation.
Our Sponsors